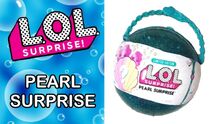 This is your user page. Please edit this page to tell the community about yourself!
LOL's I own
dolls
Purple Queen
Lil Purple Queen
Sprints
Royal Kitty- Cat
Cotton-Tail Q.T.
Fresh Feline
Bunny Wishes
Superr-Kitty
Midnight Pup
Foxy
Sprints (wave 2)
Baby Dog
Riptide
Fancy (glitter)
Fresh
Countess
Thrilla
Babe in The Woods
Dusk Raven
Sugar Squeak
Sugar Sneak
Angel Wings
Le Skunk Bebe
Jivin' Kat
Sugar
Spice
Cherry
Heartbreaker
Bhaddie
Sk8ter Grrrl
Oops Baby
Bon Bon
Court Champ
Coconut Q.T.
Kansas Q.T
Punk H.O.G.G
Squeaknik
Hammy Tide
#instagold
Lil Sisters (in order in which i got them)
Lil Pink Baby
Lil Beats
Lil Troublemaker
Lil Neon Q.T.
Lil Diva
Lil It Baby
Lil Bon Bon
Lil Line Dancer
Lil Teacher's Pet
Lil Diva (duplicate)
Lil It Baby (duplicate)
Lil Purple Queen
Lil Babydoll
Lil Cosmic Queen
Lil Court Champ
Her Lil Majesty
Community content is available under
CC-BY-SA
unless otherwise noted.